Why Most

Spiritualpreneurs

Never Make

6-Figures

and How You Can

Easily

Make That and More

!
The 3 Most Common Reasons


Spiritualpreneurs

Fail
The "Program Hopper" Trap
"You get stuck because you don't stick with any one system long enough to get results."
This is the person that takes one business course after another from multiple teachers - each time learning a new method – all in search of the "one secret" that's going to make them succeed (instead of sticking with one system long enough to get results!).
At Coaching From Spirit Institute, we hear stories like Coleen's all the time.
Coleen attended a training called "How to Make 6 Figures with Teleseminars." After the training, she had a lot of "To Do" items on her list, but didn't feel she was ready to take any of those actions. So she decided to take an EFT (emotional freedom technique) program to help remove blocks standing in the way of her action taking.
She tried the EFT thing for a little bit, but felt it wasn't working fast enough and spoke to her friend who told her about this great book on productivity. Coleen then started reading the book on productivity in hopes that this was her answer.
Unfortunately, as Colleen was reading the productivity book, she started to get overwhelmed because she realized that each program is contradicting the other. The EFT person is telling her not to take action on something until she feels good about it, but the productivity book is telling her to do the things she hates the most first.
You can see how this could be confusing for anybody! And to make matters worse, Colleen went back to re-listen to the first call which conflicted with the information in the productivity book AND the EFT program! Colleen was totally stuck and in overwhelm, and as a result, wasn't making any progress in her business.
Now, imagine if you were Colleen and you found a mentor who said, "Don't worry Colleen. It can all come together. Here's what we're going to do. We're going to first create a goal and we're going to use energy principles to help you take inspired action and we're also going to incorporate the EFT you studied… so you can actually use everything you've learned so far. We can integrate it all together."
That's exactly what happened for Colleen. We helped her incorporate all of her learning, and she is now "un-stuck" and making huge progress in her business.
Coaching people out of this overwhelm is something we do every day at Coaching From Spirit Institute, which is why I am so excited to make the Empowered Business Community available so more people can benefit from this coaching.

The "I'm Overwhelmed" Trap
"You get overwhelmed because you're missing both the
'Inner AND Outer' part of the success formula."
If you've taken one of my courses, you know about the importance of giving attention to both the Inner (managing your energy/state of mind) and the Outer (creating and expanding your business) because it's the foundation of every thing we teach! If you're focusing on the outer and ignoring the inner, you'll have trouble growing your business and becoming financially free (and vice versa).
The "Lone Ranger" Trap
"You stop making progress in your business because you're trying to do it alone
– without a coach."
This is the person who takes a program (maybe you've taken one of my virtual classes or coaching programs), makes progress, but once the program and coaching is over, they go back to working ALONE – without having a mentor or coach to help them when they get stuck.
Are You

Ready

to Get Un-Trapped and Finally Start Creating

Financial

Freedom?
Heart Centered Entrepreneur, If you're on this page, most likely you've taken one of my classes to either help you grow your business or become a Transformational or Spiritual Business Coach. If that sounds like you, keep reading because I've got a special announcement! If we're meeting for the first time, I'd like to introduce myself. My name is Sharon Wilson and I'm the founder of the Coaching From Spirit Institute and I've been helping Spiritual Entrepreneurs build 6 and 7-figure businesses for over 15 years (and helping them get "un-trapped").

"… after one coaching call with Sharon and a few emails, I signed on my highest paying client – who paid me IN FULL."

Heather Dominick, www.Energyrichcoach.com

"Connecting with Sharon Wilson was EXACTLY what I needed for my business. I knew I needed something that was more than just the same old marketing-blah that's out there.
I was reluctant because of the investment, I was really nervous. But literally just after one coaching call with Sharon and a few emails, I signed on my highest paying client – who paid me IN FULL. That was a program worth over $3000.00! Wow!
Sharon's approach is dynamic – a true partnering of the spiritual and the practical. It's exactly what I needed and a perfect fit for my business. I'm so happy I listened to my inner-knowing and trusted what I heard even though I never could have intellectually been able to predict HOW it would have all come about.
I then went on with Sharon's coaching to make six figures that first year!
Using Sharon's powerful energy management, energy planning, marketing and selling systems have allowed me to build a seven figure organization with a team of people.
Connecting with Sharon Wilson was EXACTLY what I needed for my business.
So listen to that voice inside you… If you feel that inner knowing and you have been looking for something to really radically change the way you live – this is the place! Your investment will be paid for 100x's over and, mostly, you'll FEEEEEL so good about what you do. Thanks!"
It's Tough Trying to

Grow Your Business

Without any Coaching or Support
Being a "Lone Ranger" really does set you up to experience overwhelm and also causes you to start doubting yourself.
People who get the coaching they need on an ongoing basis - no matter how successful they become – are the ones who STAY successful – AND continue to grow.
When I talk to Spiritualpreneurs who are struggling with their businesses, they're usually missing what I call "The Inner and The Outer" core foundations to being successful. There's really an Inner and Outer reason why you are not making money.

The Inner has to do with Managing Your Energy. In order to attract what you want, you need to manage your emotions so you can attract it. In other words, if you're upset or overwhelmed, if your stress level is through the roof, it's going to affect you business. It's normal to have ups and downs, but the better you get at managing your energy on a daily basis, the easier it is for you to attract what you want. We've helped hundreds and hundreds of Spiritualpreneurs reach their financial goals and we always start by teaching them how to Manage Their Energy - because that is the foundation of success! But there is a second foundation that struggling entrepreneurs are usually missing as well. And it's what we call the "Outer Foundation".

The Outer Foundation has to do with understanding how to implement proven business and marketing solutions and strategies. It includes: how to leverage what you do so you can make more money working less hours (doing what you love and serving others, of course!). You can't just work one-on-one with people and expect to build a 6 or 7-figure income. You've got to leverage your time. It also includes how to create multiple streams of income and how to master spiritual principals of selling. Whether you're a "Program Hopper", a "Lone Ranger" or you're missing the "Inner or Outer" "Foundation for success…

I've Got

Great News

for You...
You Don't Have to Do It Alone!
The thing is, what do you do when life throws you a curve ball - and it really makes you feel stuck? How do you motivate yourself to get back on track? We can all get off track really easily. And sometimes we feel like, "Gosh, I'm working so hard on my business, but I'm not getting any results!" Imagine if you had access to me and my Master Coaches every week – to help pick you up by your boot straps and help get you back on track. Imagine if you had a team of highly skilled mentors – supporting you and inspiring you every single week – talking with you, coaching you and mentoring you on your specific challenges? Well, you can have all this and more!

Introducing The


Empowered Business Community



The affordable weekly support you need to grow your business and life. All in one place!
Your business will grow even faster when you're able to get on a group call, once a week, with me or one of our Empowered Mentors and have ongoing support, or pop into the member forum daily and get support on anything you need help on inner or outer. This is extremely valuable because you're getting help so you can manage your "Inner State" AND marketing and business expertise to grow your business to $100K and beyond!
There probably isn't a situation you could ask me about that I haven't been through on some level – or coached others on. And you get to benefit from that. In other words, The Empowered Business Community is going to help you shorten your learning curve! My Master Coaches and I are ready to support you when you're stuck…or need a little encouragement that you're moving in the right direction. Let's face it. There are times when we manifest something that feels bigger than what we can handle at the moment. Or maybe you put all your energy into a project and it's not turning out the way you wanted.

We'll Also

Help

You When You're On Fire,


Taking On Your Next Project With Gusto

!
… and help you strategize, brainstorm and create more profitable revenue streams for you and your business That's where the Empowered Business Community is invaluable because when you have a qualified team of successful Spiritualpreneurs behind you, you know you're going to get the answers you need quickly.
Support for Creating A Strong Inner Foundation for Your Empowered Business!

When you join the Empowered Business Community, you will receive weekly lessons to your Inbox that will help you make deeper connections to YOUR inner guidance! (Whatever you call it [God, Spirit , Source, Universal Mind]... it all leads to one ENERGY.)

We all have beliefs, attitudes, perceptions, past events, programs, unforgiveness, resentments, anger, and other depleting emotions that hold us back from a true connection with our highest guidance.
We have to get past the mass consciousness of fear, worry, doubt and lack of confidence in our selves and activate that God/Spirit/Source is OUR supply in all things. This includes money, health, ideas, abiliites, and solutions to all seeming problems for us and the world.
Through our weekly email lessons and support by our master coaches in the Forum, you will be able to:
Re-program old beliefs into new beliefs that serve you
Re-pattern past events at a cellular level that caused you pain and anger
Re-wire neural pathways that have kept limiting beliefs active in your conscious and subconscious
Release the energy of unforgiveness of yourself and others so YOU can be FREE
Re-align your energy to be a match for peace, health, fufillment, ideal clients and customers, and a truly empowered business of flow and connection in all ways!
When you have support to do this in an ongoing basis, you will SOAR and miracles in your business and life will become natural occurences.
You will have access to all potentiality and see things happening in ways that defy logic! You will become TRULY EMPOWERED!
(4)

Group Coaching Interactive Calls

per Month with my team and me, Founder and Chief Inspiration Officer, Sharon Wilson. We also from time to time invite dream team mentors to support you with special training calls and behind the scenes access to top mentors and teachers in all industries that can support you to have an empowered business and life!

Weekly New Member and Tech Support Webinar

- You can send in questions to my techy support angel on any aspect of building your business, marketing and creating an online presence or how to get around in the online community.

Weekly Community Update

- Every week, we add new materials from members and colleagues on all aspects of building your business and we provide you an email update of added resources and what group calls are available each week.

On these calls, we will focus on whatever you need support on (Inner or Outer). These calls are designed to help you:
Develop the confidence to move forward on new projects and marketing strategies so you can have a business that provides you with a great income.
Create the balance and fulfillment you've been looking for.
Deal with personal challenges or anything that can seem to disempower you.
Model how to "be your own coach", how to coach in your own practice if you are a coach, and how to support others in learning how to shift and self-coach themselves no matter what business you are in.

Start an Empowered Business
Market your Empowered Business
Sell your Empowered Business
Learn strategies for building your online list
Identify your product or service system is so that you can language what you are offering
Create new Projects and multiple Income Streams

that fit you and how you are wired

Learn how to be effective in using our Transforming Selling to Serving system and client attraction strategies for both online and offline.
For example… you've launched a teleseminar to sell a program, but you want to get better results and leverage your time even more. Together, we can explore how to AMP UP your results, and show you where in the Resource Center you can find an advanced template for conducting teleseminars that really convert! Or maybe you WANT to launch a product or program. We have you covered with our templates, examples and plug 'n play formulas!

PLUS, we'll cover the following (but not limit ourselves to them)...
Easiest Way to Create an Online Best Selling Book Campaign

How to train others to sell your product or service

How to create a Joint Venture team

How to connect with possible Joint Venture partners regardless of your list size

Sample emails you can use to make it simple

How to build your list with aligned strategies that are no cost.

How to add to the marketing strategies you are doing now to expand your list

How to sell high ticket products and services without feeling like you are selling




Best strategies to use in social media to create opt-ins and attract vibrationally matched clients and customers




AND MORE!
You will have the opportunity to apply for a "Spotlight" during our weekly Group Webinar Coaching calls. This is a wonderful opportunity because you'll receive direct coaching from me about your business problem or question. Imagine using a template to create your copy that you sent to me to review. We will also make changes for you right on the call! Doing this, really leverages your time, and everyone shortens their learning curve too. Many members allow us to share their materials with everyone, so we can all benefit from the spotlight coaching. You can listen to the call later too since they are recorded and archived by topic.
You will receive the recordings of each call posted in our online Resource Center. You are also able to ask questions in advance – this way you can get your questions answered even if you have to miss a call.

Private Facebook Group

Expand your learning experience by interacting with current members as well as receive mentoring from our Coaching From Spirit Institute coaches (Empowered Mentors). These coaches have been trained in all our inner and outer systems and have taken our most advanced trainings. They also offer very affordable project coaching for as little as one month to help you get any project off the ground fast that will producing revenue for you!

They help you make changes in your beliefs, programs, and patterns that may be holding you back from allowing more success in all ways! They will be your loving cheerleaders or loving accountability coaches for you too! They help you get on track, stay on track, and live a more empowered life!
EXTENSIVE Resource Center
Receive access to extensive materials, templates, in-depth examples, processes, and systems from Coaching from Spirit programs, members projects and colleagues examples of projects like teleseminars, webinars, in-person events, joint venture campaigns, list building strategies and much more!

Examples of professionally written copy for successful launches for easy replication.

Advanced templates and examples of successful launches by other members and Coaching From Spirit Institute colleagues



Marketing & Operational Resources




Sample teleseminar scripts to sell virtual events and evergreen programs/memberships

Lead Generation Resources




Examples of Promotional Materials

Telesummits: Launch and operational materials to conduct your own telesummit




Joint Ventures: Information on how to research for partners online and email communications for building relationships

Email Marketing Examples

Opt-in and Sales Page Examples




Contract Samples




Scripts for following up, via email and/or phone, with people who opted in to your free offers.

And MORE!
Every week, we add new materials from members and from my own network and campaigns, so there is ALWAYS something for you to use as a jumping off point that will allow Empowered Marketing to be EASY and FUN for you!

Dream Team Training

We also from time to time, will invite mentors to support you with special training calls and behind-the-scenes access to top mentors and teachers in all industries that can support you to have an empowered business and life! I scour the land looking for experts of all kinds on topics that support you to Increase your joy, fulfillment and profits in your business! As a member of the Empowered Business Community, you will have special backstage access to these experts and their valuable information.
Complimentary Access to the Empowered Manifestation Circle

The Circle is a virtual empowered support network. The goal is to create a powerful group of people from all over the world who have the intention of supporting each other using a focused, energy approach to manifesting lives and work that are empowered and joyful!
This is a $22 a month value!
Receive a generous discount on other CFS programs and preferred providers like Copywriters and Virtual Support Services.
Access to the Coaching From Spirit Institute Rolodex

You'll also receive access to our resources and recommended service providers. Your business just got a whole lot easier!
Over the years, we've found who are the most talented and affordable companies and individuals to work with and we will be sharing those contacts with all of our Empowered Business Community members.
Services such as VAs, Joint Venture Assistants, Infusionsoft & WordPress Specialists, Videographers, Video Editors, Copywriters and more.
Pay for 6 Months and

SAVE

$425!
7-Day Trial Money Back Guarantee
If you were to take any other program similar to the quality of materials and coaching support in this membership, it would easily cost $5,000 - $10,000... or more.
Remember, you're getting access to me and my Master Coaches where you can ask us anything!
Just (1) private VIP Day with me is over $10,000, but you are getting direct access to me for just a fraction of that.
Also, our Resource Center has over $50K in materials and is growing every day! Unlike other memberships that give you limited access during the trial period... you will have FULL access to all the material in the membership for the entire 7 days.
This includes over one year of archived group coaching calls and materials on everything from how to sell one-on-one clients fast and for higher fees to how to create your online list fast at no cost and so and much more!

"I received the

guidance

to offer this in a meditation when I asked how can I

best support

the lightworkers now? After 17 years in business, I know that the

secret to success

in all ways is to support each other - WE are all one. There's

nothing else like it

that provides this level of support at an inner and outer level! We need the spiritualprenuers of this world to be

prosperous

, connected and doing what they came to do!"
We really wanted to make this affordable for you because we wanted to have a "next step" for all of our clients who completed programs with us and for all of you that are attracted to our intention to serve and are asking at an energy level for support at an inner and outer level with someone that truly cares about your expansion in all ways.
My intention is to support you to feel loved and cared for in our community and to empower you to be, do, and have all you desire that serves you and the highest good of all concerned. So many of you have asked me for this – and now it's here.
Think about it. How much will it cost you if you don't sign up for this program? If you don't get the ongoing inner and outer coaching and the mentoring you need? If you keep trying to do it all by yourself or keep hopping from program to program and "guru" to "guru", how do you expect to more easily break-though the energy program and patterns that have been holding you back…. without some loving hand-holding?
This is your chance to really put into practice what you learned in our programs or have read about in personal growth books that have touched you.
Now is the time to build your life and income to where you want it to be, and THIS is the weekly support that will get you there!

Register Now & Receive the Following
Bonus:
(Value $397)
Rhonda Ryder's Copy-Magic Templates "Starter Package": Copy writing is easily the most expensive cost you will have when getting started online. With this package, you receive Rhonda's Copy Magic "Fill-in-The-Blank" Templates to help you quickly and painlessly complete your copy for your next project. This product retails for $397, but you get it FREE when you enroll in the Empowered Business Community. This package includes:
(2) Opt-In page Templates

(2) Sales Letter Templates

(2) Email Templates

(2) Short Video Script Templates
And for the

First

50

People

Who Register Today, You Will Receive

The Spiritualpreneur Launch Package

!
(available

after

7-day trial period)

The Spiritualpreneur Launch Package Bonus includes everything you need to create your very own Program/Product Launch including the emails written by my very own professional copywriter, Rhonda Ryder:
All the emails and copy that Rhonda wrote for me to attract

over 20

JV partners for our successful launch in only 30 days!


Frontend Emails: The emails we created that compelled people to visit a web page AND sign up for a promotional call.

Backend Emails: Marketing-oriented emails that were written in a specific formula to touch peoples hearts and help them better understand how the program could help them and why they should register. The emails help potential new clients see the possibilities so, they feel aligned in making an investment. You can easily use these emails as a template to create your own successful email campaign.



An additional email you can use whenever someone registers to receive

any

information from you.
A purchase email as well as an invitation email for Joint Venture Partners to your launch using a simple secret strategy that will have then saying "YES", even if you don't have a list! This email has been successful in

over 30

launches for CFS... and it will be for you too!
Remember, these are the same formula follow-up emails we have used to make hundreds of thousands of dollars in sales from our launches!
That's well

over

20 professionally copywritten emails!
All of these emails were created using a special template we will give you so, you can create a compelling story that has folks running to sign up for your programs or products! The average price for a copy written email is $250, which means you'll be receiving over $5,000... just in email templates.
You'll also receive:
Tips and Strategies email template that is very effective in getting people to purchase after the webinar, even if they haven't listened to the training call.

Top 5 Tips to attract tens of thousands 1000's of people to opt in our training calls over the last 15 years.

Templates for creating high converting opt in and sales pages.

Streamlined Checklist to make sure nothing falls through the cracks.

Personal Selling template for higher end programs to follow up to talk to people one-on-one.

Joint Venture Partners Invitation Email template

Learn how to use my simple - no cost key strategy that will have JV's say yes even if you do not have a list!

Video Mini-Series by Rhonda Ryder

How to Grow Your Business with Video (Value $497)
In this video course, you'll discover...
How easy it is to make your own marketing videos!

How to get over your fear of getting in front of the camera!

How to be your best authentic self on video so people want to hire you, work with you and purchase your products and services!

How to light, edit and film your videos to highlight you, your brand and your message!

1-hour product/program launch planning session with Sharon (Value $1,500)

And more!
TOTAL VALUE OF PACKAGE: $5,000
But remember, this bonus is ONLY for the first 50 people who register!
Additional Bonus When You

Pay In Full

(Value $1,500)
When you pay in full, you will also receive a 1-hour business planning/project coaching session with me. This bonus is valid for up to one year (after date of purchase), and you can use this session for any project you are currently working on, or anything else you want support on.I know how valuable this program is, and how quickly it will change your life and business, so we are offering you a 7-day trial period. In other words, I'm taking all the risk so, you don't have to. You have the opportunity to "test drive" your membership, and see if it's really for you. If it's not, simply email on day 5 of your trial (Monday - Friday before 5pm Eastern Time), and we'll withdraw you from the membership. This really does take all the pressure off of you because if you try out, and it does not seem a match, you can withdraw. There is zero risk.
Sign up now RISK FREE!
Also, as soon when you sign up, you will have access to video recorded Group Success Planning Sessions. During these sessions, you will be helped to prioritize your steps to success, uncover what is holding you back from accomplishing your goals at an inner and outer level, AND work with you to create a plan of action that will get you results FAST! You will also learn our 6-figure plus formula and how to apply it in your business, whether you are just starting out or have been in business for years! If before the end of your 7-day trial, you feel that the program is not a match, we will joyfully withdraw you from the membership, AND you will be able to keep the program bonus... a $397 value as our gift to you!
Who is The

Empowered Business Community

for?
I wanted to create a Empowered Business Community that would fit regardless of where you are in your business – whether you're just starting out or whether you've been in business for many years. Even if you have had your business for years, there are times when you are starting a new project, a new launch, creating a new product, or even starting a new company. In those times, you will need coaching designed for the start-up phase again and that's why we provide both.

This is for people that want to join with like-minded people to reprogram, repattern, rewire and realign. They want support at both an inner and outer level. They want to access the highest levels of abilities that come from our highest guidance. They want to be transformed and support transformation.

No matter what kind of business that you have or want to start, you can be an Empowered Business Owner and be a light in the world just by your BEINGNESS.

We are here to support you to navigate the waters of starting and expanding an Empowered Business that provides you with all that you serve in prosperity and peace. Whether you own a pizza shop, are a dentist, a coach, an automotive repair shop owner, or any kind of business owner, you deserve a community of support that is Empowered!

Why I Started This Community...
I wanted to create a way that you could coach with me that was affordable for you and that was going to help you achieve real success in your business for the long term. Plus, I wanted a way that I could mentor more than just a small handful of people. And I wanted to be directly involved with the mentoring process with you. Up until now, there really hasn't been a way to coach with me unless you paid $16,000-$30,000 or more a year as one of my private clients. The Empowered Business Community gives you access to me on weekly group coaching calls.

Plus, you will receive coaching from me and my Master Coaches in our Interactive Forum!

We're Always Re-Inventing Ourselves, and It's Hard to Do That On Our Own.

Whenever you launch a new program, you're back at the beginning just like anybody else launching a new program. You're right back at the beginning because it's a new project - it's a new everything! That's why we've designed this Empowered Business Community to address any questions you have in regards to whatever phase of business you are in.

This program is going to help your business SOAR faster than you had dreamed! Let's face it. You're not going to learn in a 3-day seminar how to make 6 or 7 figures without a whole lot of follow-up support to help you when you get stuck, overwhelmed, or just feel like giving up. You need quality support by Empowered Mentors who really care about you and your business… mentors who will help you manage your energy (Inner) and coach you on business and marketing strategy and implementation (Outer).

You know I've never taken a program that I didn't need support afterwards, and that's why I created the Empowered Business Community to provide you both inner and outer support so you could have the coaching you need to keep on growing!

WE are here to support you in the Empowered Business Community!
Love and JOY,

Sharon Wilson
Founder and Chief Inspiration Officer
Coaching From Spirit

P.S. We're not just helping you with the nuts and bolts of how to grow your business…we're also coaching you so you can make the shifts to manifest what you want in your business AND your life!

Did you miss my powerful training teleseminar to "Learn my 5-Step Empowered Business Launch Formula to help you launch to success in only 30 days"?
What People Are Saying

"Embracing the understanding of how Sharon has held space for me with intentional energy is beyond words."
"This is what makes Sharon unlike anyone that I have worked with. She holds this energy, a vision of your success in such a way that all you have to do is show up and do the work. I can't share how many times Sharon had the right words, the right perceptual angle for me, and more importantly, she has a way to hold the perfect energy for me so that I could become the more of who I am inspired to be. This is critical to understand about having Sharon as your mentor. If you are a person that has tried all kinds of different methods to be "successful and enriched," made wonderful accomplishments in your field but still feel "stuck," and are highly motivated to be the very best you KNOW yourself to be but can't figure out how to activate it, the money that you spend working with Sharon will seem like you cheated her."
James Morton
Empowered Leader and Life Coach
"... my mind had been sufficiently opened in order to hear and feel another member's shift into a higher state."
"Just wanted to drop you a quick note to let you know how things are going. Firstly, I dialed into the conference call today and it was amazing. I could feel the energy the entire time I listened in... listening to Sharon coach with another member, I enjoyed how Sharon walked through the entire energy shifting process. I then remembered when the spotlight was on me and Sharon did the same; I did feel a vibrational shift but it was different this time as she walked another member through the same process. I understood it on an entirely different level. This is when I realized the original shift Sharon did with me worked but even more so today because my mind had been sufficiently opened in order to hear and feel another member's shift into a higher state."
Vincent Porter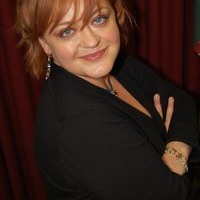 "Sharon your program offers Return On Investment (ROI) no matter how resistant the participant."

"Sharon your program offers Return On Investment (ROI) no matter how resistant the participant. I come from a very practical and analytical background and thus evaluated your approach with great scrutiny. Business action coupled with spiritual principles catapults participants to a very powerful level of prosperity and well being.It is a refreshing approach to coaching. How fantastic for those who have you in their corner. Priceless!"
"I'm on the brink of creating a Joint Venture that will not only launch my coaching program, but grow my list exponentially..."

"I know I would not be where I am right now in my coaching business without the support and the expert guidance.I'm on the brink of creating a Joint Venture that will not only launch my coaching program, but grow my list exponentially while creating long-lasting relationships that can lead to much bigger opportunities for everyone involved.All of this has manifested because of the marketing savvy that Sharon and Nancy bring to the party.Their humor and fun attitude has rubbed off on me and I'm actually having fun marketing!!"
"I count on Melissa's honest and realistic feedback to keep me on track in growing my business and providing the best service possible to my clients."

"It's hard to express in words what the ESP class and the coaching support you and Sharon have given me and the class this year. I've wished again and again I'd heard of Coaching with Spirit 5 or more years ago, but I trust Divine Plan and it wasn't the time then. Anyway, below is a testimonial. I don't know if it contains the heart felt gratitude to you for all your help and support. It's the first time since I was called to be an entrepreneur that I've felt heard, understood and not so alone. At the beginning of our weekly coaching calls when I ask Melissa how she is, she almost always answers "fantastic." In the many months we've worked together, I've come to associate the word fantastic with Melissa for that's the kind of coach and person she is. She cares about me and my business. She's been a fantastic coach because she's fully present, listens to my latest business concerns with her whole being and then suggests or reminds me of tools to use to keep me moving forward. Whatever solutions she recommends, they always seem to be exactly what I need. I count on Melissa's honest and realistic feedback to keep me on track in growing my business and providing the best service possible to my clients. But perhaps best of all, Melissa sees me as the successful entrepreneur I am, holds me accountable and is excited with me about every success and positive evidence. Thank you Melissa, it's truly been a gift on inner and outer levels to be coached by you and fun too."
"I have made 100K in a little over six months. It's the best investment that I have made..."

Heather Picken
The Spirit Trainer

"This is so amazing! I accomplished in a few short months things I haven't been able to accomplish in years!Learning the selling to serving process is the secret to connecting with people.I am not a sales person by any means, and with this system, I was easily able to create a magnetic language to convert 40-50% of the people I was talking to in signing up for my coaching services and programs. I was amazed how this processes works and how much fun it is to do.It also gave me the support on an inner level to feel confident when going through the process! As a result, I have made 100K in a little over six months. It's the best investment that I have made in my life. Now, my business is growing even faster and it keeps going strong!"
"My income and product offerings and successes have grown exponentially since beginning my work with Sharon."
"When I decided to seek out a mentor, I knew that it was important to find a mentor that had achieved the level of success that I imagined. I wanted someone who would not only give me the "how-to's" but to support me and hold me bigger than I held myself. When I spoke to Sharon over the telephone, I just knew that she would be the one who could help me get to the level that I desired in my own coaching career.Never in my wildest expectations did I think that the positive results would become evident immediately upon working with Sharon! Within the first month, I had doubled my income as a coach, created a plan that worked for me and felt great but learned more about marketing myself and myservices than I had in 15 years of being a professional marketer. Sharon's prices are not low...but I was not looking for the lowest paid coach, I was looking for the best coach.My income and product offerings and successes have grown exponentially since beginning my work with Sharon.There is no doubt in my mind that getting a proper structure of support is essential in growing my business and no doubt in my mind that that I will continue to not only refer others to Sharon, but will continue to work with her for years to come."
Irene Brooks
Life Strategist
"Wow and Thank you Thank you Thank you!"

"Your Spirit-led coaching, proven processes and heart-felt support have been one of the most awesome gifts I've ever received! As each week of the Empowered Spiritualpreneur Program unfolded, I learned fresh approaches and insider secrets I wish I'd learned years ago. Sharon, your generosity of spirit, modelled throughout the six month period, will serve as a role model for me going forward. You live what you you teach and I am the richer for it! Melissa, your laser sharp ability to focus in on the issue at hand and support exactly where needed between sessions has been invaluable to me. I feel truly blessed to have had this opportunity to learn from you both! The gift of this program arrived during a period in which I have been re-inventing my work and getting clearer about my offer to the world. I feel better equipped to move forward with practical strategies and thus greater re-assurance. Your program has clearly outlined my steps to success. Thank you, beyond words! I sense this is not the end, but rather a Spirit-led continuing!"
"I have a 70% close rate!"

"I really never imagined myself good at sales. I thought sales were sleazy and manipulative. But with Sharon's Spiritual Selling process, I am amazed at what I have accomplished in such a short period of time! I have a 70% close and I actually feel good on these calls. They really are sacred, expansive experiences for the potential client and for me!I absolutely love connecting in with Spirit first. I feel so centered in the process, and truly not attached to the outcome. What a relief! Something magical happens and I have 14 people signed up for my 5 week program on how to Activate Prosperity with Heart Energy just from doing this process!I can really see how this is the foundation to build a multiple six and yes, even seven figure business.I encourage you to sign up for anything Sharon does. You will be transformed!Thank you, Sharon, for your gift of patience, support and love."
"You would be so proud of me!!!!!"
"I had my first enrollment conversation using my conversation guide with Nikki the woman you played and it was awesome. She really wants to work with me so I will be sending her my programme guide. I will send it to you later or tomorrow morning first.My energy right now is bouncing off the walls and I want more of this....Also over the weekend I was one of the speakers at the Spirit of Coaching event in London, 65 coaches attended. I ran a workshop on Bringing Your Vision to life using guided meditation and Vision boards. I have also been asked to put a workshop together for the Coaching Circle a long standing organisation similar to Omega in the states. (They've had speakers like Shakti Gawain, the Hicks, Marianne Williamson, Louise Hay present on Monday nights and run weekend workshops). The coaching circle is a space for coaches to present and share their work with other coaches.Running off to an event now but wanted to share my excitement with you. WOOOHOO!!"
Jacquie Moses
Every effort has been made to accurately represent our product and its potential. The testimonials and examples used are not intended to guarantee that anyone will achieve the same or similar results. These results are not an average. Each individual's success depends on his or her background, dedication, desire and motivation.